Episode 12 - The Permanence of Stone: Combining Skills to Create Jewelry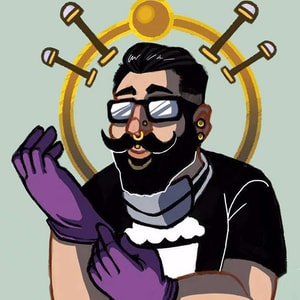 In this week's episode, I wanted to take some time to time to speak with another body piercer turned jewelry maker. We sit down with the forever smiling, Mateo Way.
Being a former studio owner, Mateo sold his business a few years ago and begin investing his time into his other passion, creating stone body jewelry. His stonework is well known throughout the industry for not only its quality but for his thoroughness in ensuring the piece is perfect.
We take some time to discuss the trial and error of crafting stone, the transition of becoming a jewelry maker, and the how the unique perspective of being a piercer can possibly make better body jewelry.
This episode sponsored by Other Couture Jewelry.
Find out more on the Real Talk : A Piercing Podcast website.