Episode 45 – Clay as a Body Jewelry Material: Putting it all on the Slab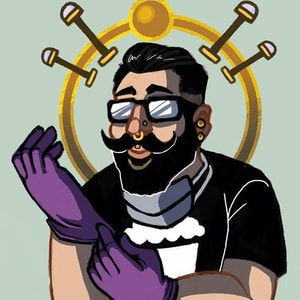 In this episode, we sit down with former guest and jewelry maker, Jared Karnes of Onetribe Jewelry. Jared and I discuss how his new line of jewelry coming out is made of a material we don't see very often. Clay.
This episode sponsored by Amory Body Arts.
Find out more at https://real-talk--a-piercing-podcast.pinecast.co