Episode 14 - Visual Media & Standing your Ground : A Talk with Luis Garcia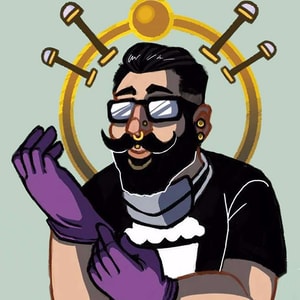 In this week's episode, we wanted to take some time to talk with someone who ive looked up to for many years, Luis Garcia. His recent success with his youtube channel has been a refreshing take on what many piercers view as a negative for the industry. Listen in as we discuss how visual media can positively reach clients, a reminder of where modern piercing came from and how to handle difficult customers.
This episode sponsored by Other Couture Jewelry and Gold Heart WoodWorks.
Find out more on the Real Talk : A Piercing Podcast website.