Episode 19 - The Things They Did Not Tell You : Why it's OK to Ask Why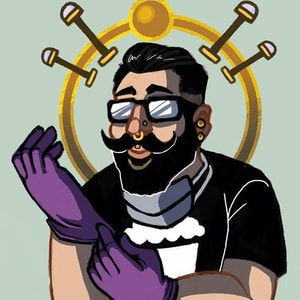 In this week's episode, we sit down with Rob Hill of Prysm Body Piercing. Listen in as we discuss why asking questions is never a bad thing, the pros and cons of having a studio in the mall and the things they did not tell you.
This episode sponsored by Other Couture Jewelry and Gold Heart WoodWorks.
Find out more on the Real Talk : A Piercing Podcast website.