Episode 11 - Working with Jewelry Companies : Tips from a Man on the Inside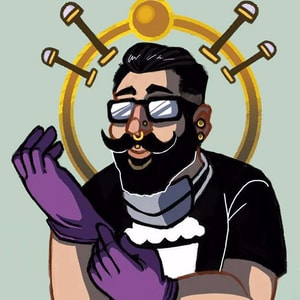 In this weeks episode, we speak with a familiar face and voice in our industry, Stephen DeToma. Stephen's worked in our industry as a body piercer and as an employee of Anatometal for nearly a decade. Recently, he made the decision to step away from the industry to pursue his other passion in life, working out and inspiring others. We take some time to discuss good jewelry ordering practices, bonding through physical suffering, and  the importance of realizing that there is another person on the other end of the line.
This episode sponsored by Other Couture Jewelry.
Find out more on the Real Talk : A Piercing Podcast website.